Content Management System Template Website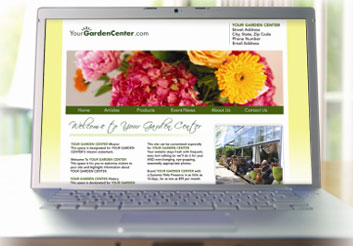 This CMS (Content Management System) Web site is designed to provide you with the efficiency and flexibility of managing your own content. It affords you the opportunity to add additional content beyond what we provide. The ability to immediately add, delete and change content is at your fingertips.
Benefits of a Content Management System Site

Available at the same low monthly fee of just $149.00.
Allows additional content, beyond what we provide, to be added your website.
Allows you to manage who creates, edits and changes your content.
Allows you to add or update important information easily, frequently, and quickly at any time that is convenient for you and your staff.
     $2000 initial set-up fee, then just $149.00 per month.

To Get Started

1. We'll set up your site with all pertinent store information such as logos, picture(s) and a brief description of your store(s) and staff members, a map of your location(s), store hours, upcoming events and specials/coupons.

2. We'll submit seasonal pre-written copy for the predetermined sections of your website. You make the necessary editing changes to personalize the writing to fit your store selections and recommendations through the website at your own convenience.

3. We have the ability to add any other features that you may want like additional pages, blogs, e-commerce, etc. Cost for these features will be discussed upon your request for their addition to your Web site.